Shortly after the updated Mercedes-Benz C-Class sedan premiered at the 2018 Geneva Motor Show, the star brand announced that the coupe and cabriolet versions of the series will appear at the upcoming New York Auto Show.
So what can we expect from the new Mercedes-Benz C-Class Coupé and Cabriolet? Here's a quick look at their key features:
Engine specifications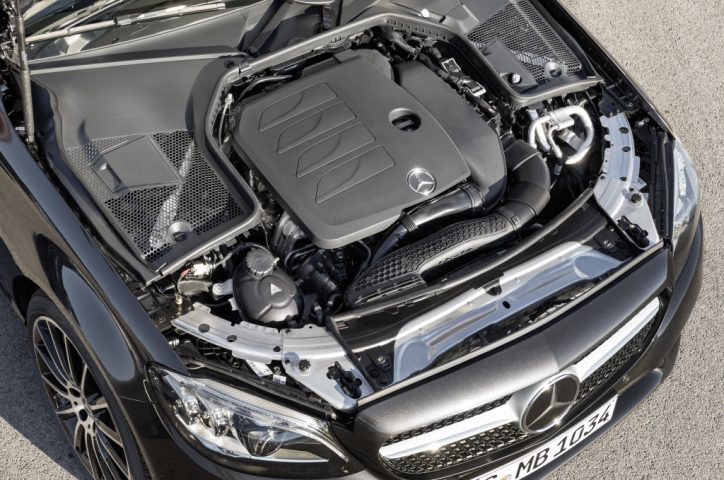 According to Daimler The European versions of the Mercedes-Benz C-Class Coupé and Cabriolet are offered in four versions, namely C200, C200 4MATIC, C220d and AMG C43 4MATIC. On the other hand, Mercedes-Benz USA will sell the C300, C300 4MATIC and AMG C43 models in the series.
The models C200, C200 4MATIC, C300, C300 4MATIC and C220d are equipped with inline four engines. The high-performance AMG C43 4MATIC has a V6 unit.
The C200 and C200 4MATIC models each produce 185 hp with a 1.5-liter in-line four-engine. The EQ Boost provides an additional 14 hp in the brief moment in which the vehicle's turbocharger is still building up full boost pressure and also enables energy recovery for the battery.
Theen, the 2.0-liter inline four-cylinder diesel engine in the C220d, develops 194 hp. The US-bound C300 and the C300 4MATIC each have an inline four unit with 255 hp. The top-performing Mercedes-AMG C43 4MATIC delivers 385 hp with its V6.
The engines of the models are basically similar to those of the Mercedes-Benz C-Class sedan.
design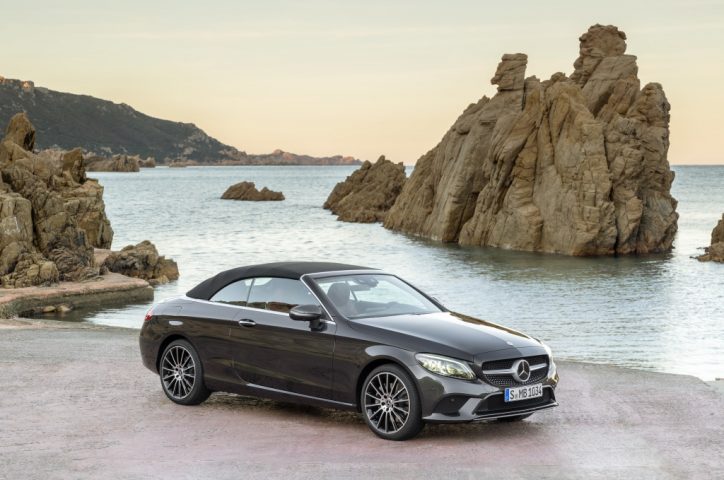 The exterior of the Mercedes-Benz C-Class Coupé and Cabriolet only received a slight facelift. With the exception of the roof, the two are identical in terms of design and have just adopted the refreshed front look of their sedan counterpart.
technology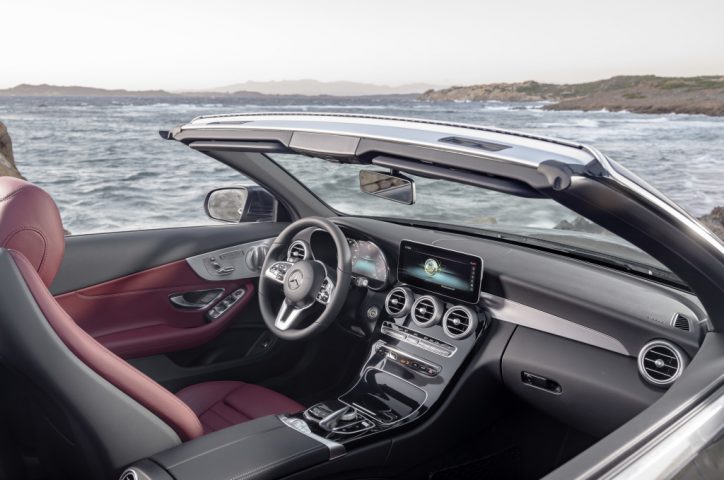 The cars are equipped with the new standard entertainment and navigation equipment of the C-Class sedan. The standard 10.25-inch central display, which can be upgraded to a digital 12.3-inch instrument cluster, underlines the interior of the coupé and cabriolet models. The vehicles have the same driver assistance functions as Distronic, Active Steering Assist and Auto-Emergency Braking.