According to the latest reports, Mercedes team boss Toto Wolff and Daimler are at the crossroads with Sebastian Vettel. Allegedly, the parent company of Mercedes is in favor of signing the four-time world champion, but Wolff is not on board. Remember, these are rumors so treat them accordingly.
Wolff and Daimler fight over Sebastian Vettel
While Toto Wolff hasn't turned down Vettel's option to join Mercedes, he does hint that the team will keep its drivers. However, the Austrian has recognized Vettel's strengths and how Mercedes would benefit from Seb joining the team. As a German, Vettel would help the Brackley outfit a lot when he comes to Mercedes.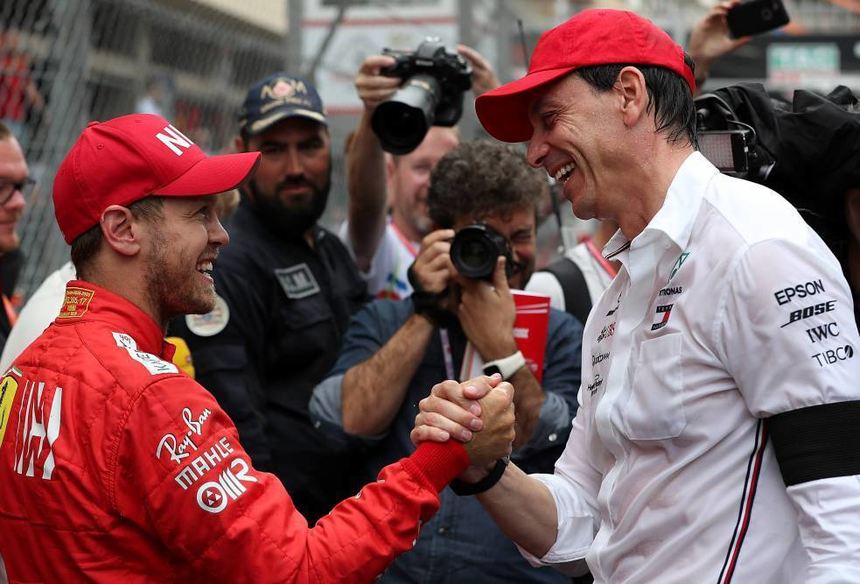 In addition to the marketing aspect, Vettel's experience could prove useful for the German team. Yes, some would argue that Lewis Hamilton has enough experience, but the German's insights could help Mercedes build the ultimate machine.
Despite all the positive aspects of Vettel's signing at Mercedes, there are some very good reasons not to do so.
All Mercedes needs to secure the championship is a strong driver and a team player who can take advantage of the opportunity if necessary. Lewis Hamilton has been the team's star driver since the turbo hybrid era and is showing no signs of slowing down. Mercedes can count on the Briton to do what he does best and bring the cutlery to Brackley.
With Bottas they have a strong driver who plays the team game when necessary and supports Lewis when necessary. More importantly, Bottas 'role in securing the team's constructors' championship is by no means negligible. This allows Mercedes to hold onto its current drivers and continue to dominate the sport.
However, it appears that the team's parent company is pushing for Mercedes to sign Sebastian Vettel. According to the Italian columnist Giuliano DuchessaToto Wolff is reluctant to break the team's current pairing. Allegedly, Hamilton is in favor of keeping Valtteri Bottas as his teammate.
F1 Fans dreamed that Sebastian Vettel would face Lewis Hamilton in the same way. Hamilton against Vettel ensures good entertainment, but also gives Mercedes a big headache.
The chances that Vettel will join the Silver Arrows are very slim, but could the pressure of the Major Toto force them to reconsider their decisions?