After a Teaser videoThe Vision Mercedes-Maybach 6 Cabriolet finally made it to the Pebble Beach Concours d'Elegance. The concept car is a variant of the Vision Mercedes-Maybach 6 Series that came out last year.
Here are the three most important things we learned about it:
1. Power supply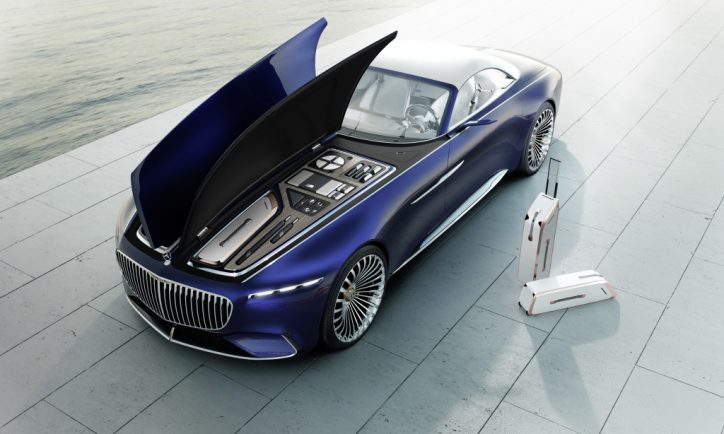 According to DaimlerThe Vision Mercedes-Maybach 6 Cabriolet is powered by an electric motor. The electric car has an output of 550 kW or 750 PS. The device also enables the concept electric vehicle to accelerate from zero to 100 km / h in less than four seconds. On the other hand, its top speed is electronically blocked at 250 km.
The battery of the concept car connected under its base has a range of 500 kilometers, based on EPA. Thanks to the fast DC charging of the electric vehicle according to the CCS standard, an output of up to 350 kW can be achieved. A charge of just five minutes is enough to increase the range by 100 km.
2. Appearance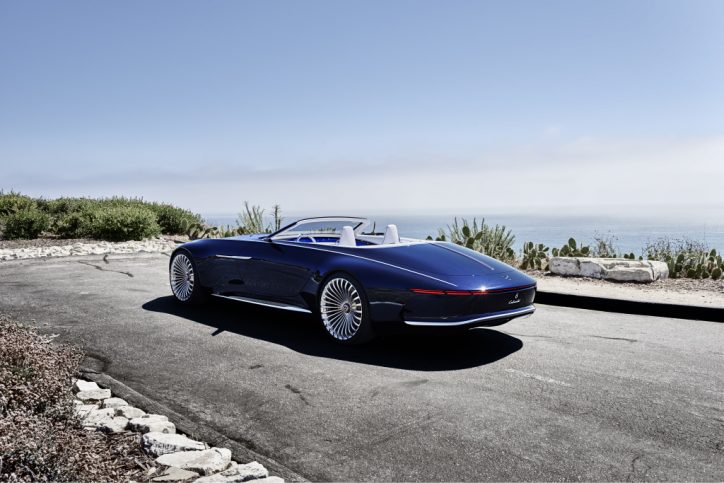 The Vision Mercedes-Maybach 6 Cabriolet is a continuation of its coupe version that was released in the same event last year. Almost everything except the canopy and the exterior of the car was followed. Compared to the red one previously revealed, the convertible is now navy blue.
The Vision Mercedes-Maybach 6 Cabriolet is around six meters long and has the same proportions as the earlier coupé variant from last year – again apart from the roof. The convertible has a luxurious white fabric roof with rose gold stitching.
3. Interior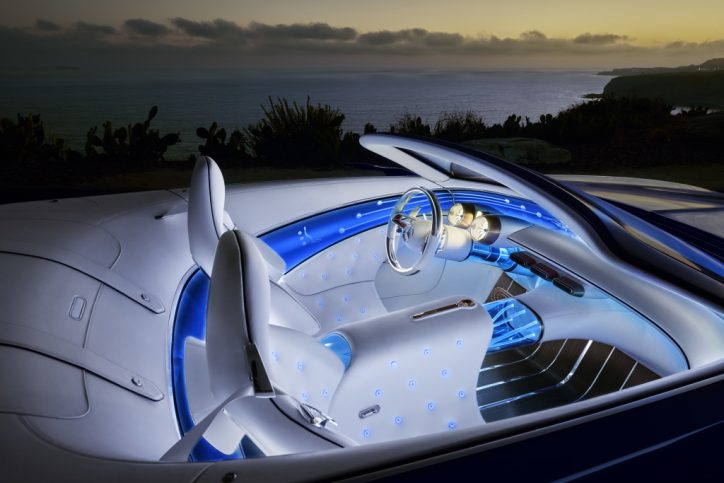 Stepping inside reveals the same opulent details that we saw in the Vision Mercedes-Maybach 6 Coupé last year. It is decorated with crystal white nappa leather, a wide digital display above the dashboard and illuminated bluish buttons.