Daimler's Smart Division celebrates its 20th anniversary in 2018 Paris Motor Show. To commemorate this momentous occasion, the brand presented its Smart Forease concept for electric vehicles to the public.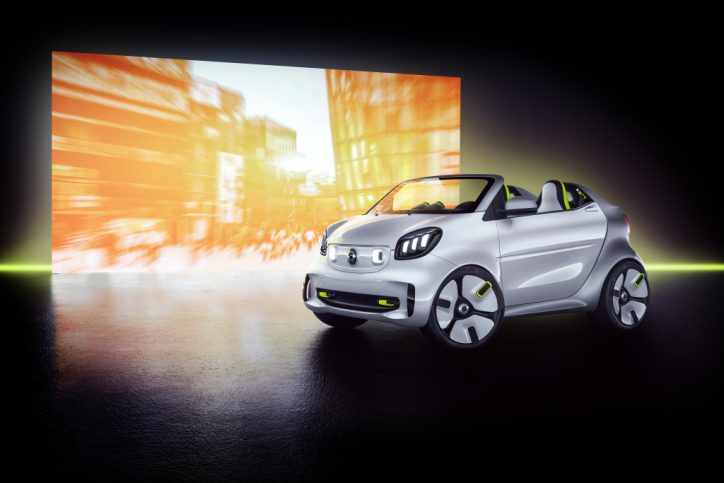 Smart identifies itself as practical. Therefore, the Smart Forease was drawn up with this factor in mind. In order to keep up with this, the company made sure that the concept car was only equipped with the bare minimum that it even threw the roof overboard and made the windshield shorter than the other compact vehicles.
According to Daimler the smart forease stands for "emotion, lifestyle and attitude". One of the most important highlights of the concept is the open cabin, which is intended to make driving more pleasant and carefree.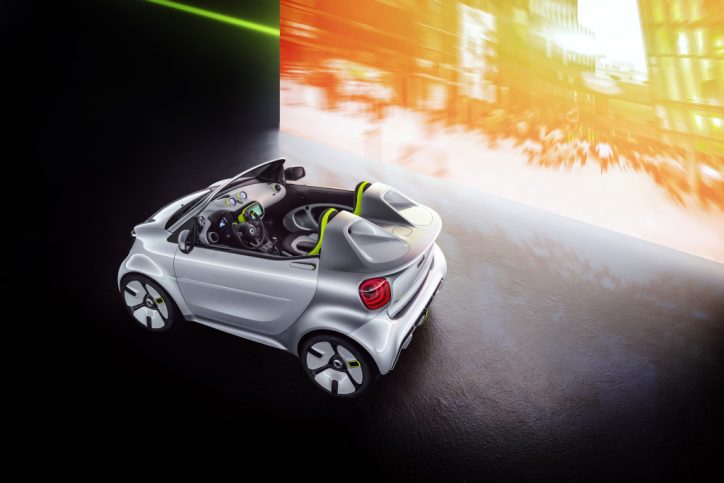 The design of the Smart Forease is based on the intelligent EQ Fortwo convertible. It is also inspired by smart's earlier concept cars, namely the Crossblade launched in 2001 and the forspeed introduced in 2011.
The compact EV has a metallic white paint for its body, while its Tridion cell has a matt silver color. "Steam green" accents adorn both the exterior and the interior of the car. Smart also attaches great importance to the seamlessly integrated door handles, tunnels behind the headrests and the vehicle's elegant headlights.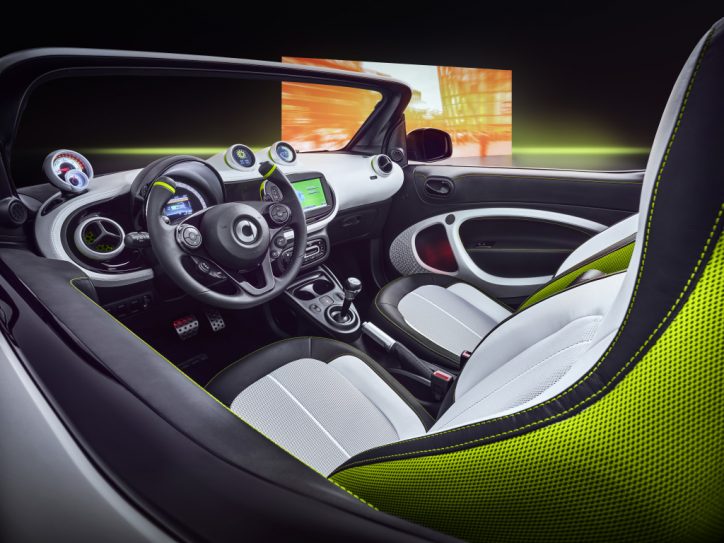 Other features of the small car include the two round displays with which the most important functions can be monitored and data can be exchanged via the "Ready to" app from smart. There are also digital displays on the instrument cluster on the driver's side and on the center console.
The smart forease serves as a preview of the future while the compact car division of Daimler is preparing for the complete electrification of its models.