The Mercedes-Benz 300 SL Roadster is one such gem in the three-star brand's colorful history. So it's a pleasure to see one in good shape, and a pleasure to see this classic restored to its near-pristine condition. However, it is worrying when a tuner announces plans to make major changes to the vehicle.
Aftermarket tuner S-Klub recently announced plans to launch a new 300 SL Roadster Restomod. It comes with some teasers from Jon Sibal, a car designer known for his virtual car concepts and 3D renderings. One of the artist's most recent projects was the replica of the Porsche 550 Spyder, which was shown at last year's SEMA show.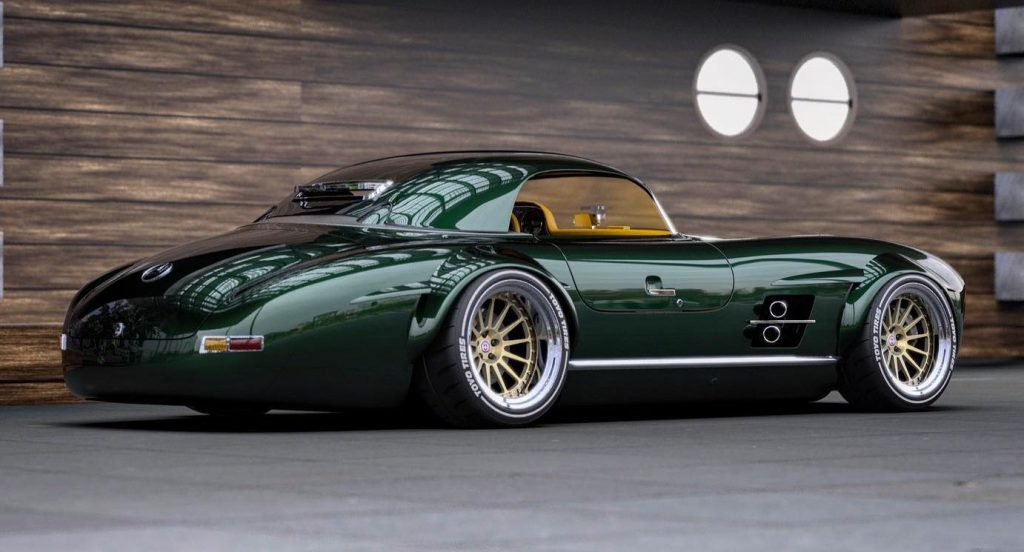 The new photos show the 300 SL Roadster in dark green paintwork. It also has a new front bumper, elongated fenders and a redesigned removable hard top. The car's sport wheels are highlighted by gold spokes and chrome rims for that blend of elegance and sportiness. The ride height of the car also appears to have been lowered for better driving dynamics, better ride comfort and better handling. The interior now has upholstery that is mostly covered with light brown leather.
S-Klub did not announce its future plans for the engine of the Mercedes-Benz 300 SL Roadster. In summary, it can be said that the classic is powered by a water-cooled 3.0-liter in-line six-cylinder (M198) with at least 215 hp.