The Mercedes-Benz SLC Final Edition is here! The new model marks the end of an era for the car formerly known as the Mercedes-Benz SLK when it was introduced in 1996.
The SLC is the smallest two-seater roadster from Mercedes. So the end of his production means that he will leave a void in this category. Well, only when the German automaker brings out another small roadster to close the gap in the foreseeable future. So far there are no official statements about what the carmaker has in store for the successor to the model.
The SLC Final Edition can be ordered from today. The delivery for this begins in March. The price for the car starts at € 41,536.95 or £ 36,093.63 including 19% VAT. This is a daunting day so better not to skip car insurance when buying it. You can shop for that best deals on auto insurance for this at QuoteRadar.co.uk.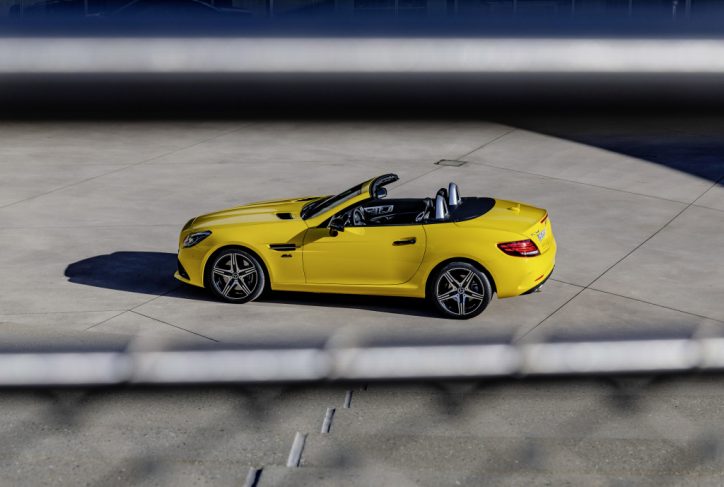 The SLC Final Edition model pays homage to the colorful history of the SLK. Speaking of colors: the vehicle is being offered in yellow to revert to the original color of choice for the first SLK, which was launched decades ago. There are other colors like black, black obsidian, polar white, diamond white and selenite gray for those who don't want the bright solar finish on the exterior of the car.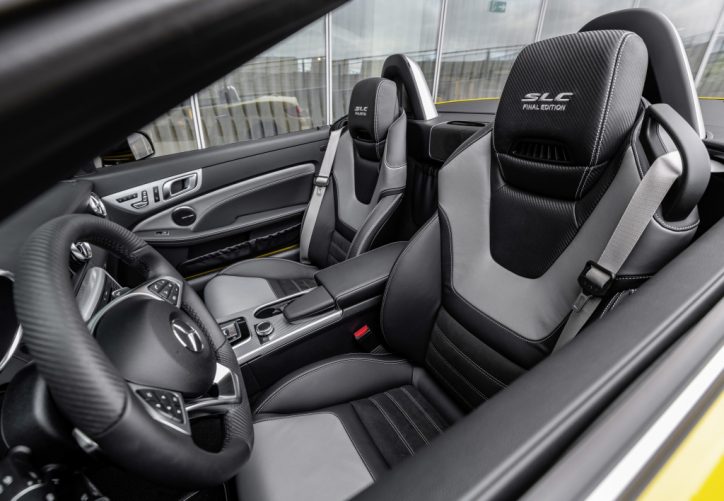 The 5-spoke AMG light-alloy wheel, the sports suspension lowered by 10 mm and the large braking system also keep the Special Edition car away from the standard SLC. Meanwhile, when entering, a two-tone nappa leather in black / silver pearl, which is decorated with alpaca-gray stitching, reveals itself. Carbon leather is also used for the headrests and the selector lever.