The sound of the engine of a sports car accelerating on a track is music for many vehicle enthusiasts. A video was recently released showing the brutal sound of the naturally aspirated 3.4 liter engine of the Carlsson-tuned Mercedes-Benz SLK 340, according to a report from autoevolution.com.
The SLK 340 that Carlsson was working on was first presented at the 2013 Geneva Motor Show. The tuner lowered the ride height of the SLK to bring it closer to the asphalt while maintaining its posture. The SLK 340 was designed with precision in mind to compete in mountaineering races, including the famous Pikes Peak race in Colorado.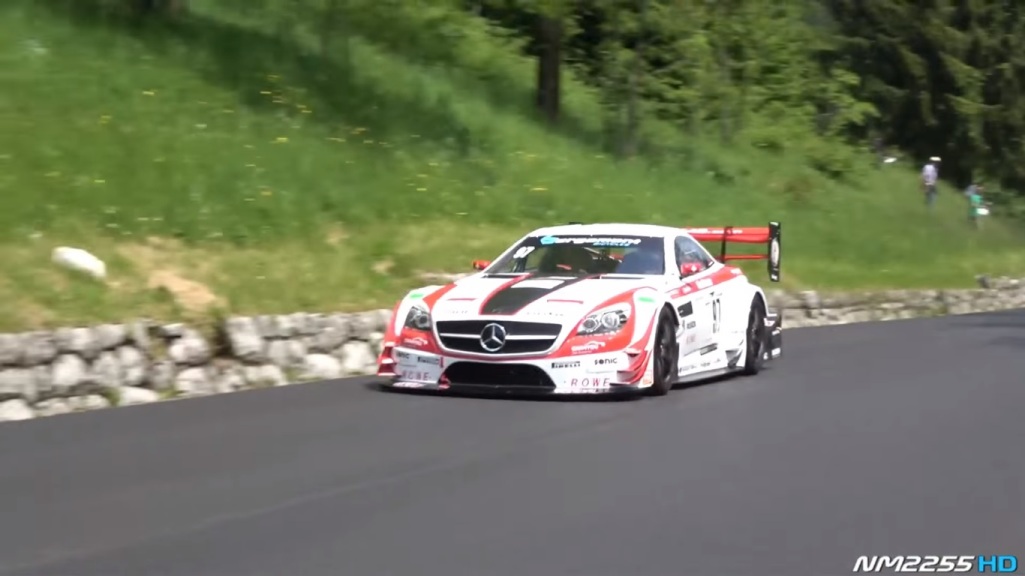 The SLK was modified by Carlsson to give it a sporty and aggressive look. It also reduced its weight to 1,720 pounds, or 780 kilograms. This was achieved by giving the car a carbon fiber body and adding lightweight suspension and braking systems. The drastic weight reduction of the Carlsson-tuned Mercedes-Benz SLK 340 resulted in a car that is ideally suited for the 3.4-liter V8 engine of the luxury vehicle. It is able to generate 610 HP of power along with 430 Nm of torque.
The sound generated by the SLK 340 is similar to the old Formula 1 vehicles. This is understandable as the manufacturer of the engine of this particular vehicle also assembled Formula 1 engines in the 80s and 90s. The engine of the Carlsson-tuned Mercedes-Benz SLK 340 can even be considered one of the best sounding engines on the market. The video below can confirm this.