The new Mercedes-Benz E-Class Coupé has just been presented. The car presents a sensual design combined with the latest technology that includes intelligent functions. The car also carries the new four-cylinder engine from Mercedes.
Let's break down the key features of the E-Class Coupe below:
1. New taillights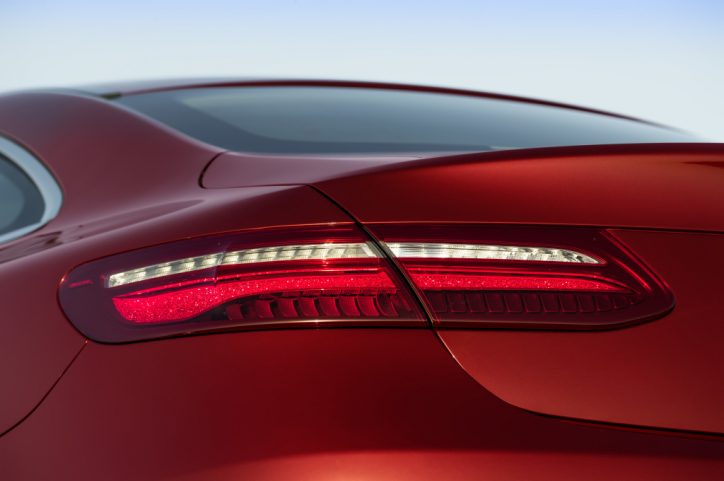 The E-Class Coupé introduces the new LED taillights from Mercedes. Due to its better lighting, depending on how the vehicle is operated, it works like opening, the LEDs light up from the center of the vehicle outwards and when it is locked the lights go in the opposite direction. The system also offers dimming up and down functions.
2. Styling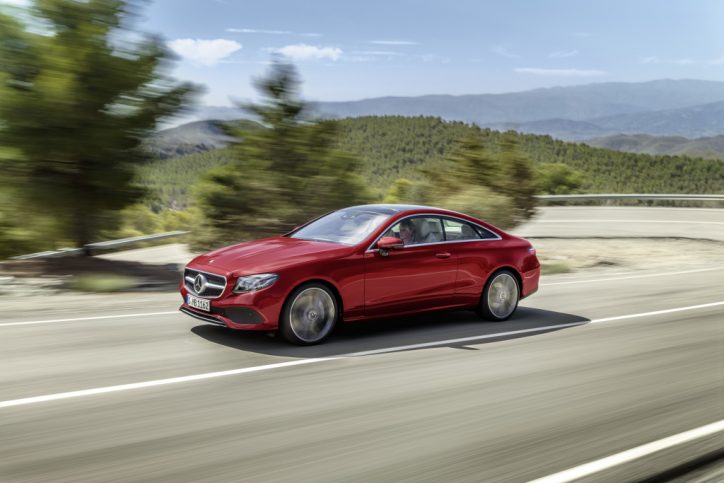 The E-Class Coupé has the sensual design elements of its sedan counterpart. The design of the range closes the gap between the S-Class and the C-Class. The coupé variant, however, looks sportier than its sedan version thanks to its two-door design and the sexy sloping rear pillar.
3rd room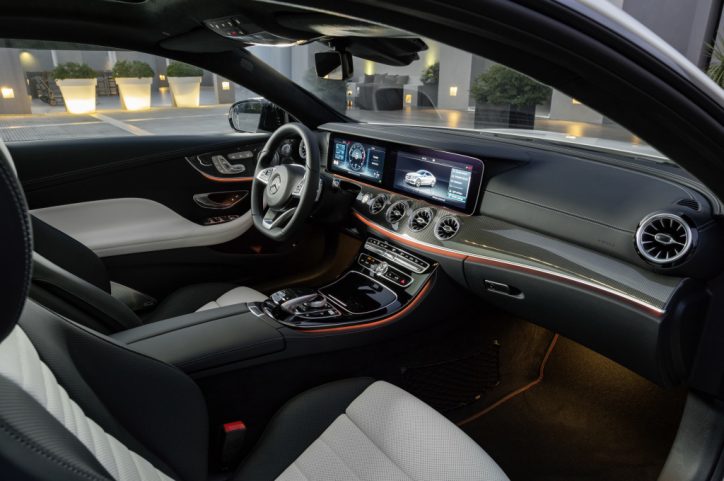 Compared to the earlier E-Class Coupé, the new one is 123 mm longer, 74 mm wider, 32 mm higher and has a wheelbase that is 133 mm longer. The additional dimensions mean more space in the cabin of the car.
4. Power
Mercedes revealed four models of the E-Class Coupé So far, namely the E 220 d, the E 200, the E 300 and the E 400 4MATIC. Versions of the car will have the diesel-powered in-line quad, gasoline-powered in-line quad, and the luxury car brand's V6 engine. The performance of the respective vehicles is 194 PS, 184 PS, 245 PS and 333 PS.
5. Mileage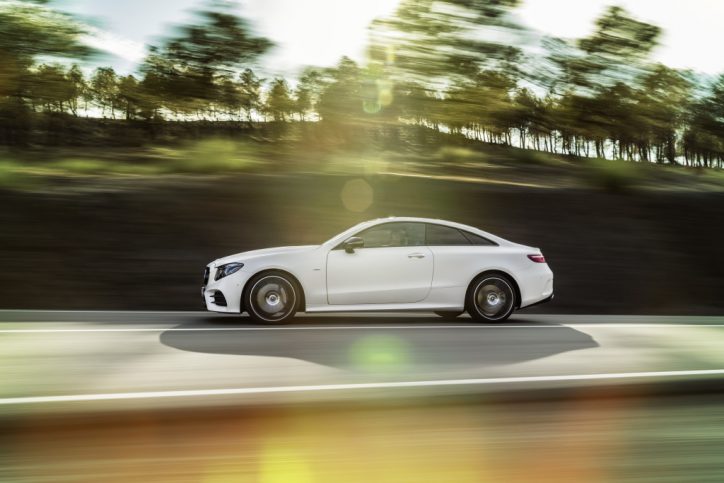 The new Coupé is equipped with the DIRECT CONTROL suspension as standard to reduce the vehicle height by 15 millimeters and improve driving comfort. The car also offers the DYNAMIC SELECT, which works with the AIR BODY CONTROL system so that the driver can choose his ideal suspension properties.
6. Tech
Apart from the new lighting system, the new E-Class Coupé offers all the high-tech extras of its siblings in the sedan. With the COMAND Online element, the car can integrate Apple's CarPlay or Google's Android Auto into its system in order to be able to conveniently access some of its processes and important functions.