RENNtech recently gave a 1998 Mercedes-Benz SL500 its dose of Resto-Mod. Not only did the car look new, it also gained a performance boost.
A mix of old and new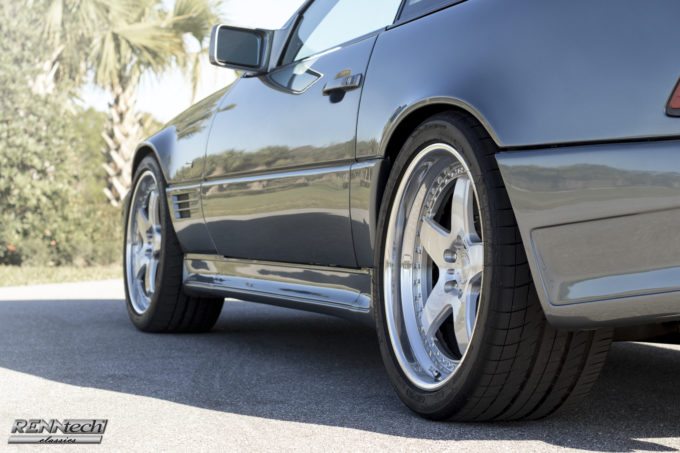 According to duPont registrationA "Resto-Mod" combines old and new technology. In the 1998 Mercedes-Benz SL500 RENNtech, the car retained its original classic look and its appeal was further enhanced thanks to a custom dark gray metallic finish. It also benefited from an AMG Aero package. Then RENNtech rounded it off with its characteristic bikes.
Increased performance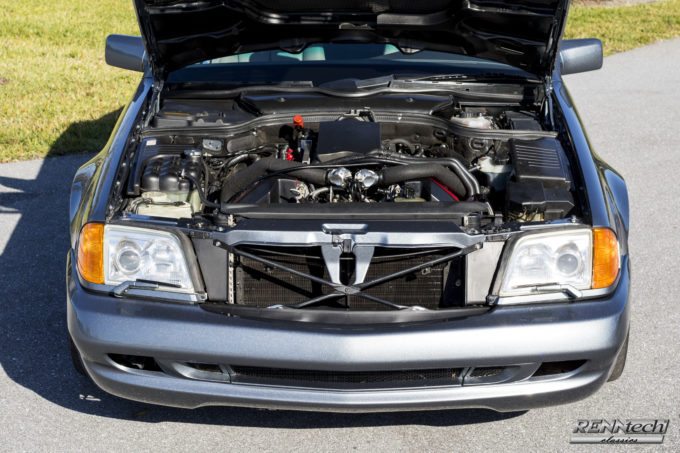 Don't be fooled by the looks of the two-decade-old car. Opening the hood reveals a 6.0-liter powerhouse that can deliver up to 525 horsepower and 510 lb-ft of torque. The numbers even exceed the current output Mercedes-Benz SL 550 roadster.
RENNtech achieved the increased performance by redesigning the 5.0-liter engine of the SL500 from 1998. The tuner drilled the car's engine from 4 mm to 100 mm and cut it down to 94.8 mm to give it a 6.0- To give liter configuration. The device was then equipped with a Bosch Engine Management System. A handmade harness was used to set up the upgrade.
One of the add-ons is a handcrafted custom intake manifold that allows the installation of two twin Borg-Warner turbos. A special exhaust plus inlet with water-to-air charge air cooling and a heat exchanger were also installed.
In addition, RENNtech reinforced the chassis and drivetrain to support the massive performance boost of the car. The other improvements include a ceramic brake package and sports suspension.